HGV Class 1 Driver Recruitment UK
When you submit a vacancy here at Elite Recruitment, you can request whether you need a Class 1 HGV driver, or a Class 2 HGV driver. Qualified drivers are a necessity, and if you need a Class 1 driver for long-haul journeys in an articulated lorry – we will provide the dedicated candidate to cover any shift, day or night.
Are You Looking For HGV Class 1 Drivers?
Both licenced drivers, whether Class 1 or Class 2, have passed their medical exam as well as a series of theory and practical tests. Class 1 HGV drivers can drive class C and E vehicles, meaning that they can operate any HGV over 7.5 tonnes including a drawbar truck, articulated vehicle, as well as rigid trucks and smaller. Class 1-qualified truckers can also drive for much longer distances than those with a Class 2 qualification. This is mainly because they are better trained for international deliveries and are tested during a five-day practical course on their concentration and driving skills in an articulated lorry.
Types of Jobs for HGV Class 1 Drivers
Whether you're hiring temporarily or permanently, there are a range of jobs that would require a skilled HGV driver. We can help hire for all types of truck drivers, from the most common roles to those in niche sectors. Some of the most common ones include:
Tanker driver – transporting gases or liquids, usually hazardous substances. This requires a lot of knowledge in ADR and transportation safety.
Waste management driver – consists of driving a large truck filled with waste materials that are loaded, compressed, and then dumped into landfill.
Delivery driver – typically includes the delivery of goods and packages to businesses and homes.
Long-haul truck driver – this could be across the country or driving to other countries for international trade.
Heavy equipment truck driver/ heavy plant operator – usually involves the transportation of large construction equipment and machinery.
Refrigerated goods driver – includes transporting perishable items such as refrigerated foods.
Emergency response driver – driving vehicles that carry emergency equipment, for example ambulances, fire trucks, etc.
Typical Shift Work for a Class 1 HGV Driver
ADR work – the transportation of dangerous goods.
Continental HGV work – shifts across Europe that cycle through 4 on 4 off.
Long-haul HGV work – where the drops are spread far apart, so long journeys are to be expected.
4 on 4 off – The most common shift pattern, where drivers work 4 days in a row (day or night shift) and then have 4 days off. The hours during these shifts are usually long, with shifts lasting for 12 hours.
With HGV Class 1 drivers becoming harder to find, recruiting the right employee for the job can be difficult. We also know that, with running a business, you may not have the time to look through countless CVs or decide on choosing which applicant to interview. Even an initial call can make the process long and slow. That is why Elite Recruitment covers all the steps, all you need to do is decide who you want to hire. Contact us here and we will see what we can do to help!

24 hour on-call service, always on hand to help

Staff can be available at short notice

All staff have full compliance checks prior to placement
North West HGV Class 1 Recruitment
Our recruitment team is based in Widnes, Cheshire, but we work with companies across the North West, covering large counties like Cheshire, Lancashire, Greater Manchester, Cumbria, and Merseyside, including the areas within such as:
Warrington
Widnes
Wigan
Skelmersdale
Haydock
Runcorn
Wrexham
St Helens
Trafford
Manchester
Bolton
Carrington
As a leading recruitment agency for HGV and logistics jobs, we strive for the very best. This is why we make sure our candidates have either a Class 1 or Class 2 HGV licence – you can also request which one you prefer when you submit a vacancy with us. Leave the recruitment process in the best hands and submit a vacancy today!

We're Specialists
Specialising in recruitment for the logistics, transport & warehouse industry.

We're Experienced
Recruiting since 2011, we're an experienced team ready to help you find your next role.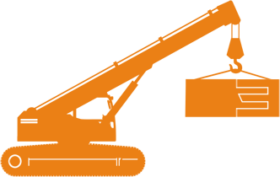 We're Elite
Delivering an elite recruitment service to companies looking for staff and people looking for work.