Van Driver Recruitment UK
With online deliveries becoming more common, delivery drivers are needed now more than ever. They not only help the courier industry run smoothly, but they are also a valuable part of any business that sells goods online. Millions of parcels are delivered every year in the UK, so a skilled and reliable delivery driver is a must. Here at Elite Recruitment, we strive to find the right person for your courier role.
Skills Needed to become a Courier Van Driver
When customers are awaiting their goods, it is important that van drivers are professional in their work as well as quick and reliable. There are many soft and hard skills that would benefit a candidate in this role. Some important skills needed to become a van driver are:
A full, clean driving licence which will cover the van you will be operating.

Ability to work independently – most drivers work on their own so they will need to work well without help from others.

Can operate a mobile phone – deliveries are tracked through a system which is typically on a mobile phone. Courier drivers will have to take a picture of the parcel being delivered for proof, get the customer's signature, note any important information, and mark it as delivered.

Courier drivers typically have a tight schedule to stick to, so making sure they have strong time management skills is an important soft skill that is needed. 

Couriers are expected to not only deliver the correct goods in a timely manner without damaging the products, but also deliver excellent customer service as they deal with customers on a daily basis. Any dissatisfied customers should be dealt with in a professional manner.
If you're looking to hire a skilled courier van driver for your company then you can contact us here and we will help with every part of the process.

24 hour on-call service, always on hand to help

Staff can be available at short notice

All staff have full compliance checks prior to placement
North West Van Driver Recruitment
Our recruitment team is based in Widnes, Cheshire, but we work with companies across the North West, covering large counties like Cheshire, Lancashire, Greater Manchester, Cumbria, and Merseyside, including the areas within such as:
Warrington
Widnes
Wigan
Skelmersdale
Haydock
Runcorn
Wrexham
St Helens
Trafford
Manchester
Bolton
Carrington
As a leading recruitment agency for courier and logistics jobs, we strive for the very best. This is why we make sure our candidates have a full and clean van driving licence. Leave the recruitment process in the best hands and submit a vacancy today!

We're Specialists
Specialising in recruitment for the logistics, transport & warehouse industry.

We're Experienced
Recruiting since 2011, we're an experienced team ready to help you find your next role.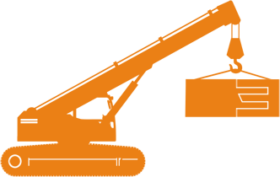 We're Elite
Delivering an elite recruitment service to companies looking for staff and people looking for work.