Fork Lift Driver Recruitment
Finding skilled forklift truck drivers is crucial for businesses that rely on efficient warehouse operations. Forklift truck drivers play a vital role in safely and effectively handling and transporting materials within a warehouse or distribution centre. Elite Recruitment understands the significance of forklift truck drivers, the qualifications and skills required for the role, and the benefits of hiring qualified drivers. Our team can help you find the right candidate for your business.
FLT Driver Responsibilities
Forklift truck drivers are essential to the smooth functioning of warehouses and logistics operations. They are responsible for the movement of goods, ensuring inventory accuracy, and contributing to overall efficiency. Without skilled forklift drivers, businesses may face delays, increased costs, and compromised safety standards. 
One of the primary tasks of a forklift driver is to load and unload materials onto trucks, shelves, or storage areas. They must ensure that the load is secure and distributed evenly for safe transportation and storage. Like warehouse operatives, forklift truck drivers also play a significant role in inventory management. They are responsible for accurately counting and recording the quantity of goods being moved, maintaining inventory levels, and reporting any discrepancies.
Forklift drivers are often responsible for basic maintenance tasks on their equipment. Regular inspections, checking fluid levels, and reporting any issues to the maintenance team contribute to the longevity and safe operation of forklifts.
Qualifications and Skills Required for Forklift Truck Drivers
To become a forklift truck driver, certain qualifications and skills are necessary to ensure competence and safety in the role.
Valid Forklift Licence – one of the primary requirements is a valid forklift licence. This licence is obtained through specialised training and certifies that the driver has received proper instruction on operating a forklift safely. When the Elite Recruitment team scans through applicants' CVs, we make sure they have all the relevant qualifications so you can rest assured that you will be allocated fully qualified staff for the job.
Experience and Training – experience and training are crucial for forklift truck drivers. Employers often look for candidates who have practical experience in operating forklifts, as well as additional training on safety protocols, load handling techniques, and equipment maintenance. During our first-stage interview process, we make sure to ask the candidate about their experience in the industry and will use this information to deduct which applicants are most suitable for the role.
Attention to Detail and Safety – forklift truck drivers need to be detail-oriented and prioritise safety at all times. They must be vigilant in observing their surroundings, following established procedures, and using safety equipment, such as seat belts and protective gear.
How We Can Help You with Recruiting the Right FLT Candidate 
Here at Elite Recruitment, we value dedicated and skilled workers. During our recruitment process, we conduct a thorough screening and interviewing process to assess candidates' qualifications and suitability for the role.
Benefits of Hiring Qualified Forklift Truck Drivers Through Elite
Employers who come to Elite for recruiting qualified forklift truck drivers can reap several benefits. Skilled forklift drivers contribute to improved productivity and efficiency in warehouse operations. They can complete tasks swiftly, accurately, and safely, ensuring that goods are moved and processed efficiently due to their experience.
Furthermore, qualified forklift truck drivers help reduce the risk of accidents, product damage, and inventory losses. Their expertise in manoeuvring forklifts and adherence to safety protocols minimises the chances of incidents that can impact operations and incur additional costs.
Hiring qualified drivers ensures compliance with relevant regulations and industry standards. This helps businesses avoid penalties, maintain a safe working environment, and build a positive reputation within the industry.
Forklift truck drivers play a vital role in the smooth functioning of warehouses and logistics operations. Their qualifications, skills, and dedication to safety are essential for executing their responsibilities efficiently and effectively. Elite Recruitment are here to help you every step of the way, and using our services means you won't have to worry about the dreadfully long recruitment process – we will do it all for you! Contact us today to enquire and find out more about how we can assist.

24 hour on-call service, always on hand to help

Staff can be available at short notice

All staff have full compliance checks prior to placement
North West HGV Recruitment
Our recruitment team is based in Widnes, Cheshire, but we work with companies across the North West, covering large counties like Cheshire, Lancashire, Greater Manchester, Cumbria, and Merseyside, including the areas within such as:
Warrington
Widnes
Wigan
Skelmersdale
Haydock
Runcorn
Wrexham
St Helens
Trafford
Manchester
Bolton
Carrington
As a leading recruitment agency for FLT and logistics jobs, we strive for the very best. This is why we make sure our candidates are experienced and fully qualified. Leave the recruitment process in the best hands and submit a vacancy today!

We're Specialists
Specialising in recruitment for the logistics, transport & warehouse industry.

We're Experienced
Recruiting since 2011, we're an experienced team ready to help you find your next role.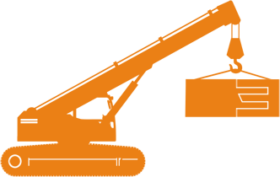 We're Elite
Delivering an elite recruitment service to companies looking for staff and people looking for work.