HGV Class 2 Drivers UK
Class 2 HGV drivers are trained operators of rigid vehicles who are skilled in construction and waste management, and typically make short-haul journeys. Recruiting a qualified and experienced Class 2 HGV driver can sometimes be challenging, especially as there is always a high demand for HGV drivers in the industry. With the number of ideal candidates being few and far between, Elite Recruitment can help you with what seems like an impossible task and find you the employee that best suits your business.
What is a HGV Class 2 Driver?
Drivers that have a Class 2 licence are typically those who are new to driving a commercial vehicle and are starting out in the HGV industry. Generally, Class 1 truckers start with a Class 2 licence before working their way up – the fundamentals of truck driving and health and safety are taught in Class 2 so you will be guaranteed a fully trained candidate with a chance to progress. By hiring a Class 2 driver, you can benefit from having a proactive and motivated employee become a part of your team, no matter if it's a temporary or permanent role.
Class 2 licences allow truckers to operate an HGV over 3.5 tonnes with a trailer that weighs up to 750 kg. They are trained in driving in a rigid or category C vehicle, and the type of work can be anything from:
 

HGV shift work – usually 9-5 Monday to Friday shifts.

 

Short-haul HGV work – doing drops across a smaller area.

 

4 on 4 off – shifts that alternate between four consecutive day and night shifts, followed by four days off.

 

Single drop HGV work – where they drop off one big delivery during the shift.
Benefits for HGV Class 2 Drivers
There are plenty of benefits for those in the industry including: flexibility as most employers let you choose your shift, day or night; there is never a shortage of jobs due to the high demand for HGV drivers; and there is always a chance for progression from a Class 2 to Class 1. No matter the reason for becoming a HGV driver, you can be assured that Elite Recruitment will help you find your ideal role. We cover all the steps in the recruitment process – all you need to do is decide who you want to hire! Contact us here and we will see what we can do for you!

24 hour on-call service, always on hand to help

Staff can be available at short notice

All staff have full compliance checks prior to placement
North West HGV Class 2 Recruitment
Our recruitment team is based in Widnes, Cheshire, but we work with companies across the North West, covering large counties like Cheshire, Lancashire, Greater Manchester, Cumbria, and Merseyside, including the areas within such as:
Warrington
Widnes
Wigan
Skelmersdale
Haydock
Runcorn
Wrexham
St Helens
Trafford
Manchester
Bolton
Carrington
As a leading recruitment agency for HGV and logistics jobs, we strive for the very best. This is why we make sure our candidates have either a Class 1 or Class 2 HGV licence – you can also request which one you prefer when you submit a vacancy with us. Leave the recruitment process in the best hands and submit a vacancy today!

We're Specialists
Specialising in recruitment for the logistics, transport & warehouse industry.

We're Experienced
Recruiting since 2011, we're an experienced team ready to help you find your next role.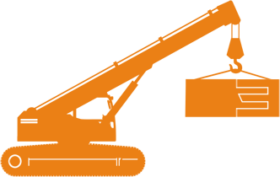 We're Elite
Delivering an elite recruitment service to companies looking for staff and people looking for work.