Warehouse Operative Recruitment UK
In today's fast-paced business environment, efficient warehouse operations play a vital role in meeting customer demands. Warehouse operatives form the backbone of these operations, ensuring smooth functioning and optimal inventory management. Here at Elite Recruitment, we understand the importance of these professionals and the required skills and qualifications needed to fulfil this role successfully.
Importance of Warehouse Operatives
Warehouse operatives are essential in maintaining the efficiency and productivity of warehouses. They are responsible for various tasks, including inventory control, order picking and packing, stock replenishment, loading and unloading goods, and ensuring timely deliveries. Their contributions significantly impact customer satisfaction, cost-effectiveness, and overall supply chain performance. Our team at Elite knows that any disruptions in this fast-paced environment can cause a negative domino effect in the process. That's why we work quickly to supply experienced staff at last minute's notice for as long as you need them. No more worrying about having enough staff! Contact us today.
Duties and Responsibilities
Warehouse operatives perform a range of duties to keep warehouse operations running smoothly. These include receiving and inspecting incoming shipments, organising and storing products, accurately recording inventory data, preparing orders for shipment, operating machinery such as forklifts, maintaining cleanliness and safety standards, and collaborating with team members to achieve common goals. Elite recruit the ones qualified to complete all duties and responsibilities, no matter what industry or sector.
Skills and Qualifications
To excel as a warehouse operative, certain skills and qualifications are necessary. These include strong attention to detail, physical fitness, good manual dexterity, ability to work in a fast-paced environment, basic computer literacy, effective communication skills, and the ability to follow instructions accurately. While a formal education is not always required, a GCSE grade 4 (C) in English and Maths or equivalent may be preferred by some employers, as well as basic IT skills.
Job Market and Recruitment Process
The job market for warehouse operatives across the North West is dynamic, with a demand for skilled individuals. Elite's recruitment process typically involves looking through CVs, conducting interviews, assessing practical skills, and checking references. You don't need to worry because we cover it all!

24 hour on-call service, always on hand to help

Staff can be available at short notice

All staff have full compliance checks prior to placement
North West HGV Recruitment
Our recruitment team is based in Widnes, Cheshire, but we work with companies across the North West, covering large counties like Cheshire, Lancashire, Greater Manchester, Cumbria, and Merseyside, including the areas within such as:
Warrington
Widnes
Wigan
Skelmersdale
Haydock
Runcorn
Wrexham
St Helens
Trafford
Manchester
Bolton
Carrington
As a leading recruitment agency for warehouse and logistics jobs, we strive for the very best. This is why we make sure our candidates are experienced and fully qualified. Leave the recruitment process in the best hands and submit a vacancy today!

We're Specialists
Specialising in recruitment for the logistics, transport & warehouse industry.

We're Experienced
Recruiting since 2011, we're an experienced team ready to help you find your next role.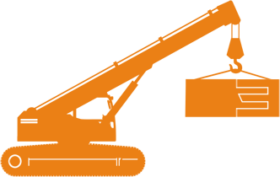 We're Elite
Delivering an elite recruitment service to companies looking for staff and people looking for work.